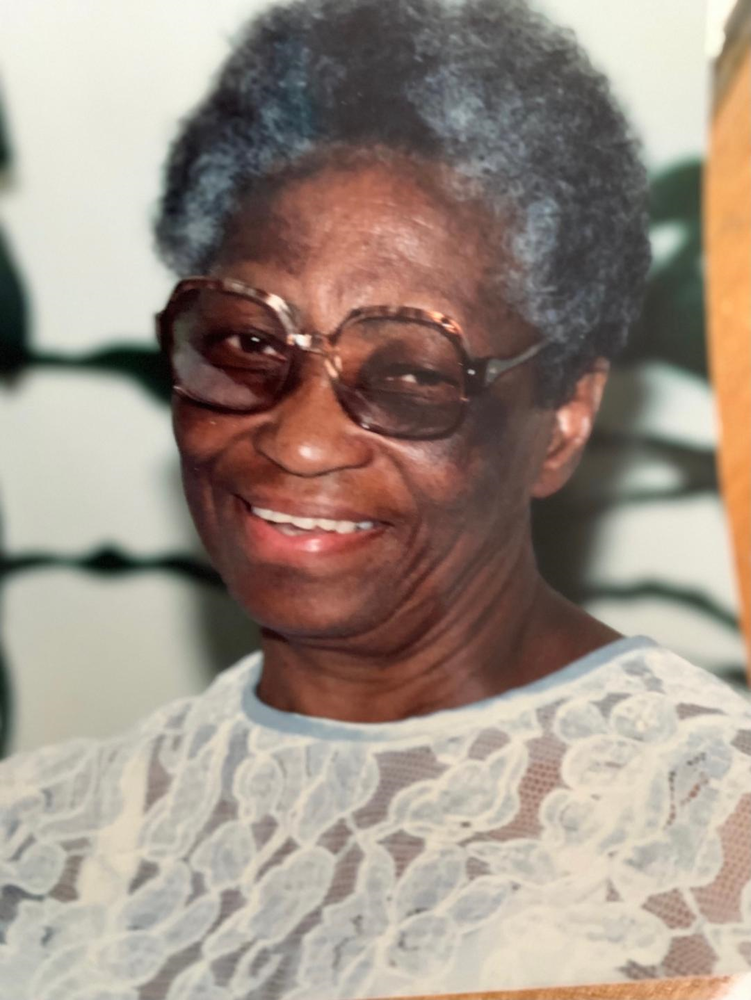 Obituary of Etta Jay White
Etta Jay White was born on April 2, 1921 (registered on August 26, 1921) to Maria & Daniel White in Smithville, Clarendon, Jamaica W.I. She attended Smithville Elementary school where she passed her 1st, 2nd, and 3rd-year pupil teachers exam. She then taught at the same school for a short time. She went on to study nursing, after graduating as a registered nurse and registered midwife, she worked in Jamaica for 12 years. She migrated to the US in 1962, where she worked at Newark Medical Center in Newark, New Jersey for 2.5 years. She left New Jersey and headed to New York, where she trained in pediatric & psychiatric nursing to become registered in New York. She took a position at Beekman Downtown Hospital in NYC and was there for 20.5 years. She was not finished!!! She went to the UK for certification and became registered to practice in London, England. When she returned to the states she was nothing short of being a strong, determined, hard worker. She came with a mission and conquered. Once she was settled, she sent for her two youngest children Karen and Ian. Her oldest Florence went to the UK to pursue nursing and then later joined them in the US.
Etta was known as "Ms. Dan" because she looked so much like her father Daniel. She was also called "Nurse" in Smithville because she the only nurse in the district. She returned home to Jamaica for every vacation to take care of her mother Maria. She was a true believer and member of the Pentecostal church. Etta loved to knit, crochet, paint, and spend time with her family. She loved to watch the Wheel of Fortune and Jeopardy with her sister Mavis. They would sit on the patio laughing and reminiscing on the good times back home. She loved to laugh, sing and she especially loved her food. We used to say give it to "Mikey" she will eat it!
In her reflection, she said, "I asked God for strength that I may always achieve. I was made weak that I may humbly learn to obey. I asked for health that I may do great things. I was given infirmity that I might do better things. I asked for riches that I might be happy. I was given poverty that I might be wise. I asked for power that I might have the praise of men and I was given weakness that I might feel the need of God. I asked God for all things that I might enjoy life. I was given a life that I may enjoy all things."
Her siblings Beatrice, Brenda, Darius (Dick), Esther (Tit), Mavis, and Harry (Benny) preceded her in death. She is survived by her three children Florence (Vilma) Thompson, Karen Blake, and Ian (Ricky) Smith. She also leaves behind her grandchildren: Basil Jones, Jeremie Smith, Nakia Blake, Heather Wharton, Winston (Olise) Blake, Malikah Smith-Maxwell, Kareem Wharton, Rashidi Smith, Tenisha Smith, Ivana Smith-Page, Ashley Smith, and Carkielynn Smith. In addition to her eighteen great-grandchildren.
To send flowers to the family or plant a tree in memory of Etta White, please visit Tribute Store
Viewing
10:00 am - 11:00 am
Saturday, January 16, 2021
Mitchell Funeral Service, Inc.
155 Sunrise Highway
Amityville, New York, United States
Homegoing Celebration
11:00 am - 12:00 pm
Saturday, January 16, 2021
Mitchell Funeral Service, Inc.
155 Sunrise Highway
Amityville, New York, United States
Final Resting Place
12:30 pm - 1:00 pm
Saturday, January 16, 2021
Pinelawn Memorial Park
Wellwood Avenue
Farmingdale, New York, United States
Share Your Memory of
Etta

Gina M. Mitchell | NYS Licensed Funeral Director | (516) 991-8613