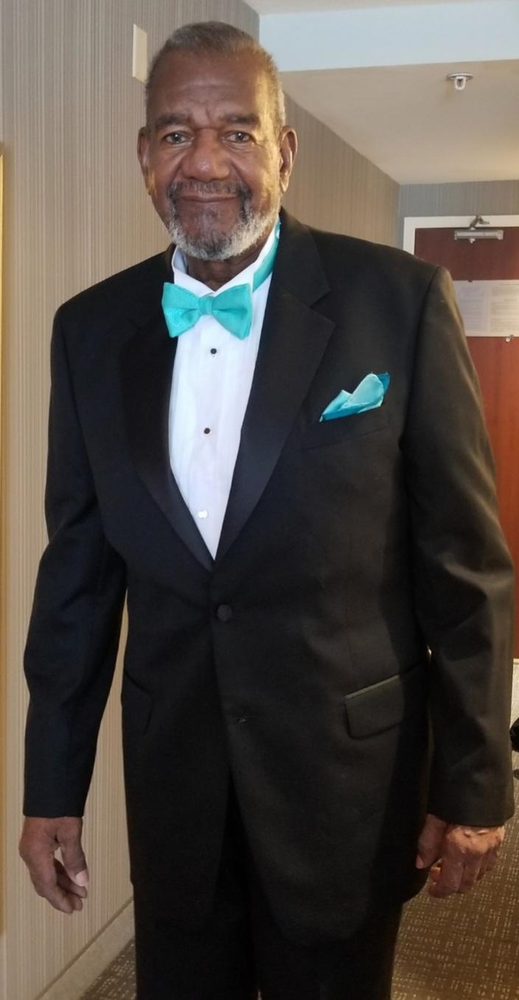 Obituary of Thomas W. Pratt, Sr.
On Sunday, October 11, 2020, God in His infinite wisdom elevated Thomas Pratt, Sr., to an angel and changed his address. Thomas, also known as "Tom" or "Tommy" to family and friends, as a beloved son, husband, brother, father, uncle, grandfather, great-grandfather, friend and colleague to many. Tom was born in Raeford, NC on February 2, 1937, to the late Frank Pratt and Geneva Johnson. Tom and his two brothers, James and Gaston moved to Brooklyn, NY in 1945 when he was 8 years old.
Tom graduated from William J. Gainer High School in Brooklyn, NY in 1954. From there he took up an apprenticeship program in printing. After completing his skilled studies, he was offered a position at Pallett's Art Supply in Manhattan, NY. He stayed there for some time, before being offered a position at Lee's Art Supply in 1975. There he further learned a better understanding of the art supply industry and sales, being promoted to General Manager. Tom made sure that he provided well for his family. Always making sure that they had everything that they ever wanted or needed. He stayed employed at Lee's Art as the General Manager until he retired in 2009.
Tom was a dedicated family man. He met his wife Arlene on the street of Lexington Avenue in Bed-Stuy, Brooklyn, NY. From there, their love blossomed, and they married, December 18, 1954, at the young age of her 18 and him 17. Yes, he was so young that he had to get permission from his mom, before they could marry, but it worked it! From their union, they had two children Thomas and Cynthia. They had a love that was beyond measure for 65 loving years.
Tom lived life to the fullest. He loved to travel to different places. He often went on frequent cruises with his wife Arlene. He enjoyed being the life of the party and hosting. Anytime that he was able to spend time with his family or friends he was all for it. To pass the time and relax, you could catch him listening to jazz or going fishing. He was a huge gadgeteer. He loved his "Alexa" and any new tech gear he could use around the house. He loved his gadgets so much, that he made sure that everyone got one for Christmas every year.
God saw that Tom was tired. Whispering in his ear," Job well done, good and faithful servant." He exited this earthly place, to join his recently departed son Thomas Pratt, Jr in the gates of heaven, whom left us as well only 6 months ago. He leaves behind, his wife, Arlene, daughter, Cindy, daughter-in-law Michelle, grand-daughters, Nina (Gerald), Danielle, Tara and Cecilly (Nigel), great-granddaughter Jasmin, and don't let us forget his beloved cat Dalila, along with a host of family, friends and colleagues.
To send flowers to the family or plant a tree in memory of Thomas Pratt, Sr., please visit Tribute Store
Viewing
11:00 am - 12:00 pm
Saturday, October 17, 2020
Mitchell Funeral Service, Inc.
155 Sunrise Highway
Amityville, New York, United States
Homegoing Celebration
12:00 pm - 1:00 pm
Saturday, October 17, 2020
Mitchell Funeral Service, Inc.
155 Sunrise Highway
Amityville, New York, United States
Final Resting Place
1:30 pm - 2:00 pm
Saturday, October 17, 2020
Pinelawn Memorial Park
Wellwood Avenue
Farmingdale, New York, United States
Share Your Memory of
Thomas

Gina M. Mitchell | NYS Licensed Funeral Director | (516) 991-8613