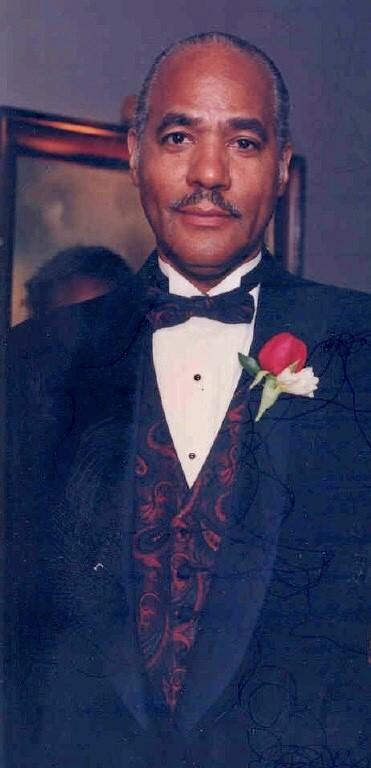 Obituary of James Eugene Roston, Sr.
Please share a memory of James to include in a keepsake book for family and friends.
A proud veteran of the United States Marine Corps and the New York City Police Department, James Eugene Roston, Sr. passed on 3 April 2023 in Clayton, NC at the age of 87. Born in New York, NY to LeRoy and Rachel Roston on May 9th, 1935, in addition to his parents, he was predeceased by his sister Miriam Adams(Michael), brothers John(Mercedes) and LeRoy(Elanor) Roston, wife Suebert Fortune, son James Jr(Vallarie), daughters Lydia Taggart(William) and Dana Collins and grandson Malcolm Roston.
A career Detective with the New York city police department, where he served for 20 years, Big Jim, as he was called, was a larger-than-life character - quick with a joke and a helping hand for all. Jimmy graduated from New York City's Food-Trades Vocational High School in 1953 and served 3 years in the Marine Corps before embarking on his career with the NYPD where he achieved the rank of Detective. A passionate patron of the arts, Jimmy enjoyed classical music, the opera Broadway musicals and botany. Jimmy was also an evangelist for the power of education, evidenced by his earning his bachelor's degree in criminology from the New York Institute of Technology at the age of 45 and influencing three of his children to earn graduate degrees in their chosen fields of study. Jimmy was a Prince Hall Mason and devoted member of Saint Mark's Episcopal Church where he sang in the choir and served on the usher's board. Jimmy cared deeply about many things, but he was most passionate about the plight of Native Americans and everything about his beloved New York City. Following his career on the NYPD, Jimmy served as an investigator for the State of NY and retired a second time as Director of Security for Brooklyn Union Gas.
He is survived by his loving wife, Betty, devoted daughter, Rachel Ophelia Zeigler (George) and, son William LeRoy Roston (Elaine), daughter-in-law Vallarie Roston(James Jr.). He is also survived by his niece, Dr. Vivian Roston(Kevin), nephews Jason(Wendy) and John Roston; grandchildren: LaShawna Peay, Harold Williams, George Kenneth (Kenny) Zeigler (Gabby), Vera Zeigler, James Eugene Roston, III, Joshua Earl Roston, Drew Alexander Roston (Ayaka), Alexis Nicole Roston and Elizabeth Fortune Taggart; great grandchildren: Aria and Kendall Zeigler, Zuri and Zara Roston, Christian Molina, Ilani Howard and Cecil Peay; great-great-grandchildren: Norah, Nasir, Aiden and Lauryn Peay and Harrison Ellis-Williams.
To send flowers to the family or plant a tree in memory of James Roston, Sr., please visit Tribute Store
Share Your Memory of
James

Gina M. Mitchell | NYS Licensed Funeral Director | (516) 991-8613