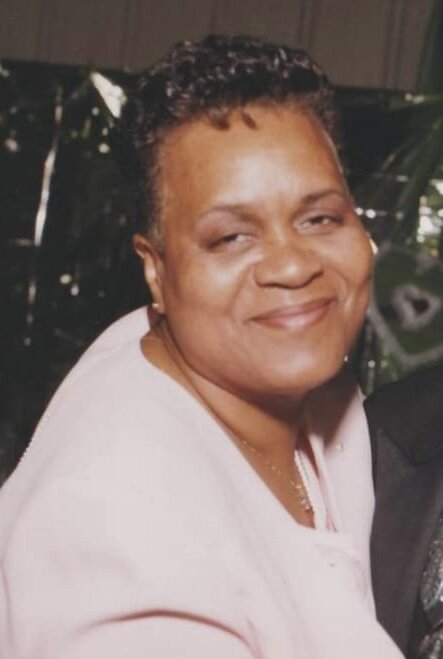 Obituary of Sylvia Wright
Please share a memory of Sylvia to include in a keepsake book for family and friends.
Sylvia Wright was born on March 28, 1949 to the late Flora and James Coleman in the Bronx, New York. Her early school years were spent in Brooklyn, New York until the family relocated to Lakeview, New York in 1960 with Flora and her step-dad James Benbow. She graduated from Roosevelt High School and attended some college. Shortly thereafter she met the love of her life, Eugene (Butch) Wright; and on June 24, 1967 she became Mrs. Wright. From this union they had two beautiful daughters Dawn and Tyana.
Sylvia's outgoing personality led her to a position at Abraham & Strauss in Hempstead where she enjoyed interacting with customers. She later was employed by the law firm of Hayt, Hayt and Landau, she also worked at Citibank, then landed at Budget Credit Counseling Services as a Credit Counselor assisting clients with debt reduction. Simultaneously she was a Newsday Distribution Agent/Multi-route owner for Freeport, Baldwin and Roosevelt area. Upon retirement, not one to sit idle, she obtained a position as a crossing guard for a local school in Freeport. This provided her with flexible hours, extra income, service to the community and most of all, meeting new people.
Sylvia possessed an artistic eye. She enjoyed painting, sewing and interior design. She had an innate knack for what goes where, perfectly. Anyone who knew Sylvia also knew she didn't meet a slot machine she didn't like and enjoyed hitting the casinos now and then. Sylvia absolutely loved traveling to Texas to spend time with her children and grandchildren.
How do you honor such a unique woman with words when all her deeds were done from her heart? She always, always; along with her "Boo Man" (Eugene) welcomed you into their home. It is a home filled with tangible love and warmth. Attending their annual Christmas Eve/Birthday party for Butch and her Great Nephew Devon was an event not to be missed. Food, games, dancing, and joy! Pure Joy! Sometimes you'd wonder if she was Mrs. Claus in disguise because she somehow had a gift for everyone that walked through her door, and many folks walked through. She was unbelievable and her generosity was on full display. Easter was another holiday that gave her sheer pleasure. Huge Easter egg hunts and overstuffed baskets for all the kids. Delicious and abundant dinner for all. She was beyond kind, gentle and compassionate. Sylvia was empathetic, humble and the core of her entire family. She literally was the family glue because she kept in touch with everyone! She was the living embodiment of an Angel on Earth; complete and absolute.
On January 3, 2023 she left her earthly body to be present with the Lord. As for her family, we take comfort and solace. knowing that now she is truly and Angel. She is predeceased by her parents, siblings, Barbara Adams, Thomas Coleman, and Diana Coleman.
Sylvia leaves to cherish her memories with her beloved husband, Eugene "Butch" Wright, her daughters Dawn Jacobs, Tyana Wright Bradley, sons-in-law Frank Jacobs, Chanin Bradley, and four grandchildren Kyla Jacobs, Dallas Jacobs, Dominique Bradley, and Chanin Bradley. Four siblings Carolyn Grimes of Tampa, FL, Donald Coleman of Hempstead, NY, Dennis Coleman of Chester, VA, and June Hardy of Amityville, NY., God-daughter Angelica Larman of Seffner, FL, along with a host of nieces, nephews, cousins, other relatives and friends.
To send flowers to the family or plant a tree in memory of Sylvia Wright, please visit Tribute Store
Share Your Memory of
Sylvia

Gina M. Mitchell | NYS Licensed Funeral Director | (516) 991-8613