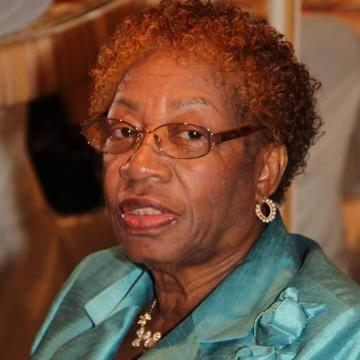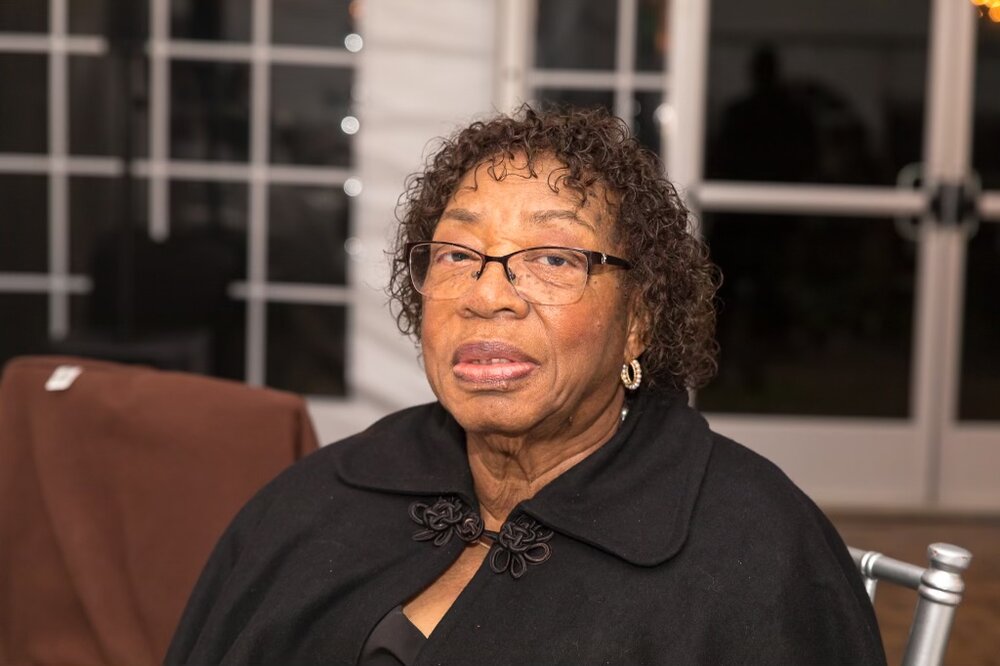 Obituary of Mary Ella Gaskin
Please share a memory of Mary Ella to include in a keepsake book for family and friends.
On June 26, 2022, Mary Ella Gaskin went home to be with our Lord. Mary was the daughter of the late Dock McClam and Louise Graham McClam. She was proceeded in death by Joseph Gaskin, her loving husband, and her siblings: Elvira Graham, Leroy McClan, Seana Mae Woods, Louise McClam, Dock McClain Jr., David McClam and Harden McClam.
Born in Lake City, South Carolina on December 13, 1931, she was educated in the Lake City public school system. Mary was the consummate preacher's kid. As a young child, Mary enjoyed accompanying her father the Rev. Dock McClam to thechurches he served. She often told stories about him and his faith in God, the churches he pastored, and Nineveh Methodist Church which he built. She also loved to talk about her mother and grandmother, Elvira Graham. Mary's mother passed awaywhile she was a young teenager, so she spent a good portion of her formative years living with her grandmother.
When she was older, she moved to New York and lived for a few years in Harlem. Mary married Joseph Gaskin of Scranton, South Carolina on September 17, 1955. She traveled with him to his various duty stations during his career in the U.S Air Force. After he retired from the Air Force, they settled in Roosevelt,NY where they raised their family of four children.
Mary had a wonderful career as a nurse's aide at Winthrop University Hospital. She loved caring for patients and supporting the doctors and nurses at the hospital. She was heralded for her compassionate, dependable, and excellent service. Patients and coworkers often came to her for prayer and spiritual guidance. It is at Winthrop where she met her lifelong friend Johnnie Mae Harris, who is like her sister.
Naomi Temple AME Zion Church was the joy of her life. She joined the church in the mid-1960s under the Pastorate of Rev. Naomi W. Mimms. Rev. Mimms discipled her and helped her develop into the woman of faith and prayer warrior we have all come to know. She participated in many aspects of the then Roosevelt AME Zion Church. However, her most favorite and important ministry was the prayer band, a group of women in the church who fasted and prayed and spiritually undergirded the ministries of church. When Rev. Mimms became ill towards the end of her ministry, Mary joyfully cared for her. Mary loved and supported the pastor's and first ladies of Naomi Temple. She treated Rev. Seth Moulton and Rev. Andrew Branch like they were her own sons.
Mary was a woman of faith, and she has passed the faith onto her children. She is survived by her children Wanda Gaskin, Vincent Gaskin, Darrell Gaskin and Sandra Gaskin, her daughters-in-laws: Thresa Gaskin and Deneen Gaskin; her grandchildren: André Gaskin (Allison), Stephen Robinson (Nicole), Joseph Vincent Gaskin (Claire) Sean Robinson, Simone Robinson, Danielle Gaskin, Sade Robinson and Deanna Gaskin; and great grandchildren: Haley Gaskin, Elijah Gaskin, Chloe Gaskin, Stephen Vaughn Robinson Jr., Vaughn NicolasRobinson, Camden Joseph Robinson, Addilyn Grace Robinsonand Brooklyn Mae Robinson. She leaves behind a host ofnieces, nephews and other relatives and friends who will miss her dearly.
To send flowers to the family or plant a tree in memory of Mary Ella Gaskin, please visit Tribute Store
Share Your Memory of
Mary Ella

Gina M. Mitchell | NYS Licensed Funeral Director | (516) 991-8613