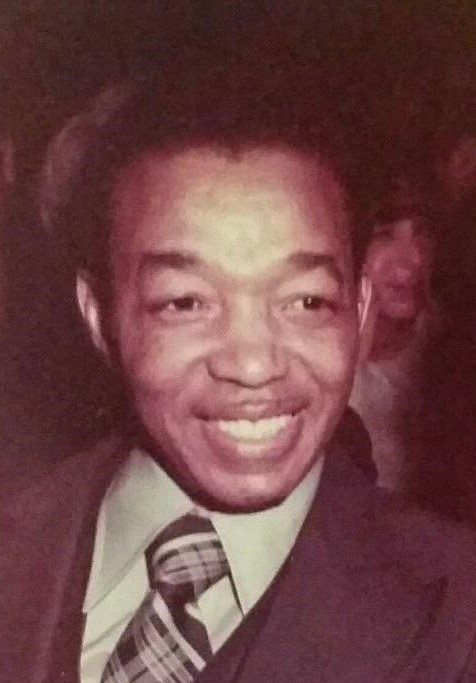 Obituary of Enoch Fuller
Please share a memory of Enoch to include in a keepsake book for family and friends.
"Sometimes you get the bear and sometimes the bear gets you…."
Dedicated, steadfast, funny, ornery, reliable, gruff and loving are all words one could use to describe Enoch Fuller. He was a man who believed in the "black and white" of life. In his era, there was no room for gray or the nuance of a situation. In his era, it was important to be clear about what you meant. It could be the difference between life and death for a Black man being raised in Attaplugus, Georgia where he was born on April 16, 1927.
Enoch was born to Gussie Mae Fuller and Will Williams in the rural south and knew from an early age that he needed to earn a living quickly to help his mother. As the family moved to the Sarasota, Florida area, Enoch used his older brother Frank's birthdate to begin work before he was legally allowed. As a youngster he had some "unique" jobs that included working as a bootlegger in a speakeasy! One of the jobs that impacted his life was when he worked at the area "whites only" golf courses. He knew how to navigate his existence on the courses, but in a strange way, it fostered his self-worth, and he always expected the very best from himself and all of those he loved. Don't be fooled. If you fell short of the expectations he set for you, he was sure to tell you about it in the most direct and honest way possible…to your face! There was never any guessing about what he was thinking.
In his first marriage to Margaret Lillian, he had two children, Enoch Jerome and Lorraine Fuller, who both proceeded him in death. Some years after his divorce from Margret, he met the woman who would change his life forever. "DeeDee" Venable was a tall, slim redhead who knew her worth and never pulled any punches either. When they first met, DeeDee actually didn't like him. But Enoch set his sights on the sharp tongue fireball and told her " you better get over it because you're my woman now!" His confidence won her over and after some years of dating and melding together families, Enoch and DeeDee wed on September 17, 1976. DeeDee had 3 amazing children, Denise, Robert and Michael who called him "Pop" and over the years, the title of respect became one of love and adoration. Denise being the only girl, was given special love and support. She was the first to go away to college and he would often brag that he paid for caviar at her wedding! That love was still evident in his weekly conversations with her.
Enoch worked for a paper company in Dix Hills, Long Island for over 15 years. Although he lived in Brooklyn, Enoch became responsible for driving the Brooklyn based workers to the Long Island plant daily. He worked very hard to provide for his family. There wasn't much time for play but when he did, he played hard. From his vacations with DeeDee to his beloved, Las Vegas, or visits to see family in Florida or Philly. He also found time to enjoy his friendships in Brooklyn. Most Saturday nights, you could find Enoch and DeeDee entertaining a house full of guests who were playing cards, eating great food with the sounds of laughter and soul music playing in the background. There was one place Enoch loved above all else, his bedroom! He loved his bed, his TV and playing smooth Jazz and the Blues on the radio. You had to be pretty special for him to leave his "boudoir" as he called it, to join the festivities going on in the house.
Sadly, his son Robert, a Transit Police Officer in New York City was killed in the line of duty in 1987. At that time, Enoch and DeeDee became legal guardians to their Granddaughter Januari making them parents once again. The entire family and community covered them in love and Enoch found himself more determined than ever to provide stability and consistency for everyone.
Enoch found another career after the family moved to Freeport. He enjoyed his work as a Custodial Engineer at Hewlett High School. There, he enjoyed working with the staff, the students and became close friends with may of the families at the school. He was even given an award for his great service and dedication to the school community. He retired from the Hewlett-Woodmere School System at the age of 90 years old.
As time went on and he and DeeDee got older, those house parties turned to Criminal Minds and cowboy movie marathons. The week long trips to Vegas turned to weekend jaunts to Atlantic City, along with the occasional evening shot of his "fresh air" (Dewars) after dinner. The house in Freeport became the family spot for holidays, birthdays as well as the place for restoration and renewal of your confidence. The place that helped you remember who you belonged to and that you were loved. Enoch and DeeDee made it "always home" for family and those they called friends. The grandkids- Meredith, Jamar, Januari and Nikki were the apple of their eyes. DeeDee gave encouragement and tough love, while Enoch gave something else…A strong dose of reality to get you back on the right path. Many saw Enoch as a man of few words but when he had something to say, be ready for the truth! Enoch and DeeDee had a strange love language (they were like the Lockhorns Comic Strip) but it was how they communicated and made the house in feel like love. Over the years, Enoch moved from the man with a firm word to the guy who wanted to help plan holiday dinner menus and would spend hours at a time in the living room just enjoying time with family and friends alike.
The love of his life, DeeDee Fuller, went home to be with the Lord after a short battle with cancer in 2015. Also, his youngest son Michael passed from this life in 2019. The deaths of his children and his wife took a lot from him. However, he found new life through the eyes of his great grandchildren, Chase, Seannia, Zachery, Sklar, River and baby Maverick. He enjoyed going to football games, hearing of school achievements, watching the kids open Christmas presents and serving the kids Saturday breakfast which he took 3 hours to make! He also enjoyed watching Maverick explore the world around him.
DeeDee said he was "mean and surly" but we loved him! With his winning smile, clef chin and his dry humor, Enoch had a way of making you understand what real consistent and dependable love was all about.
In his final days he did things his way. He drove himself one last time to Atlantic City, ate the foods he enjoyed and spoke to Chase on the phone. On September 28, 2021, he slipped away in his sleep retuning to his love DeeDee once more.
Enoch leaves to mourn his daughter Denise Benson, Brothers Wallace (Mary) Duncan and Bahiy Mohammed, and Sister Roberta Williams. His Grandchildren Enoch and Stacy Fuller, Meredith Benson, Jamar Venable, Janauri Venable and Nicole Venable. Also, he leaves his great grandchildren, Chase Kinzly, Seannia "Miracle" Larkin, Zachery, Skylar and River Williams and Maverick St. Bernard. He leaves a host of nieces and nephews, cousins and dear friends.
To send flowers to the family or plant a tree in memory of Enoch Fuller, please visit Tribute Store
Share Your Memory of
Enoch

Gina M. Mitchell | NYS Licensed Funeral Director | (516) 991-8613