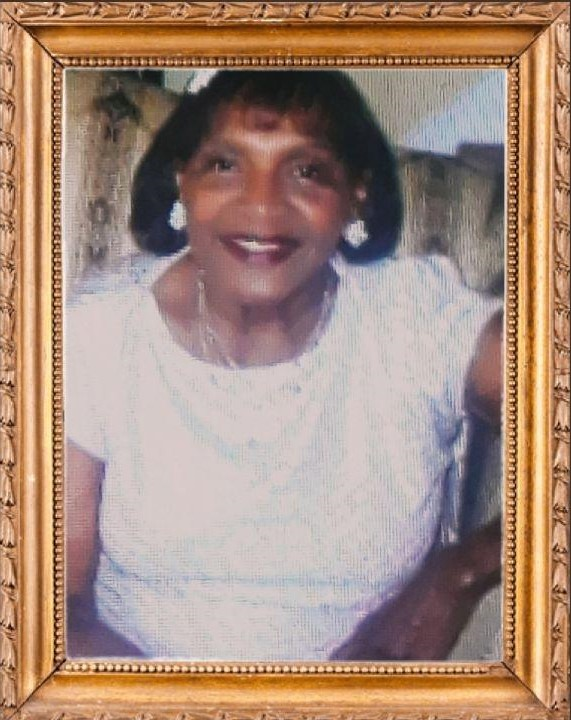 Obituary of Betty R. Coles
Please share a memory of Betty to include in a keepsake book for family and friends.
Betty Ruth Young Coles emerged into this world on August 23, 1932 to parents Elder Stephen Alexander Young and Eva Mae Young. They raised her in a saved and sanctified household along with her six siblings in Baltimore Maryland. Betty was the youngest of her ten siblings. At the age of fifteen she accepted Christ and received the baptism of the holy spirit. She worshiped at the Mount Olive Holy Evangelistic Church under the leadership of Bishop Walter Madison Warner where she sang with her four sisters who were known as the Young Sisters. Betty would often sing with her sisters but sometimes she experienced stage fright and would say that she had a stomach ache. This singing ministry was well known throughout Baltimore where they shared the Gospel of Jesus Christ. Betty and her sisters enjoyed singing at home where her Mom played the organ. It was a home full of love and fun. Her father known as "Papa" played an active role as a loving, caring and selfless father.
After graduating from Frederick Douglass High School, Betty worked as the first black female statistician at the prestigious John Hopkins Hospital in Baltimore Maryland. She loved spending time with her colorful Grandmother, Georgianna Demby. Betty loved sharing stories of the experiences she shared with her grandmother which often made people laugh.
In 1948, Youth Minister Thomas L. Coles Sr. and his mother Florence B. Coles were devoted members of Mount Calvary Pentecostal Church in New York under the leadership of Mother Rosa A. Horn. They would often visit member churches in Baltimore for yearly convocation services. Betty's church was a member church and hence was the genesis of an enduring love story. Dad laid eyes on Betty and was immediately smitten. It was the definition of love at first sight. He fell in love with her external beauty but was truly mesmerized by her kindness and joyful nature. Their courtship began when Betty's friend told her to offer her future husband a glass of water. The rest is history. Her love and devotion to Christ was the basis of a relationship that lasted for over 65 years. On December 3, 1955 they were married in Baltimore, Md where the ceremony was officiated by Bishop Walter Warner. This blessed event was hosted at the home of her sister Marion.
Betty joined her husband in Brooklyn New York and at times felt like a fish out of water. He often had difficulty understanding her Baltimore dialect to great amusement. She resumed her career as statistician at Brooklyn Hospital. Betty was an excellent typist and often typed the nurses examinations. She also had a side hustle at the hospital finding jobs for people including her sister in law.
In 1958, she welcomed her first born into the world Phyllis Barnetta. Betty was Phyllis's first playmate where they would play games together. She taught her daughter how to play jacks and other children's games. Mom was a devoted Mother and Phyllis would never leave her mother's side. They would go shopping together, go on field trips to the Prospect Park Zoo and Coney Island. Mommy had an eagle eye always protecting her daughter. People would admire the clothing that Betty and Phyllis wore when she was a child and were often told that they were the black Jackie and Caroline Kennedys. When Phyllis became a woman, her Mom was her best friend, loyal supporter, advisor and shopping partner.
In 1964, she welcomed her second born Thomas Littleton Jr. into the world. This was a joy that she shared with her husband but not so much with Phyllis but she later grew to love him and treat him like her first born. Betty was a proud mother who always encouraged her children to excel in life. Mommy taught Thomas Jr. how to read at three years old and was his teacher's assistant when he was enrolled in pre-school. When Thomas Jr. won a dance contest on a children's TV show, Mom was sitting in the green room watching the monitor and screamed "That's my child." As Thomas Jr. became an adult, they would love attending church together and would always love sharing a laugh. Mom was his best running buddy. She was also an excellent health care giver when her children were ill. Betty had excellent taste in clothing and always dressed her children in the best clothes. They learned their sense of style from their Mother.
Betty served as First Lady and Church Secretary for the Citadel Church of Christ and St. John's Baptist Church where her husband presided as Pastor. She was a teacher at the Hempstead and Malverne School Districts, Grand Matron of the Eastern Stars at the Grand Lodge Masonic Temple, Member of the Lakeview Democratic Club, Bible study member and her husband's business partner. Betty was also an advocate of good health care and often exercised.
Betty was the embodiment of elegance, grace and beauty who had a playful sense of humor which endeared everyone in her presence. Although Betty suffered from Alzheimer's disease, she remained devoted to Christ and his teachings. The light in her eyes always remained and never dimmed. Her sweet spirit and joy for life will never be forgotten.
To celebrate her homecoming and rejoice in her memory are her husband Bishop Thomas L. Coles, Sr., her daughter Phyllis B. Coles, her son Thomas L. Coles, Jr., Esq.,"Pepper"(the beloved family pet), nieces, nephews and a host of extended family and friends
To send flowers to the family or plant a tree in memory of Betty Coles, please visit Tribute Store
Share Your Memory of
Betty

Gina M. Mitchell | NYS Licensed Funeral Director | (516) 991-8613