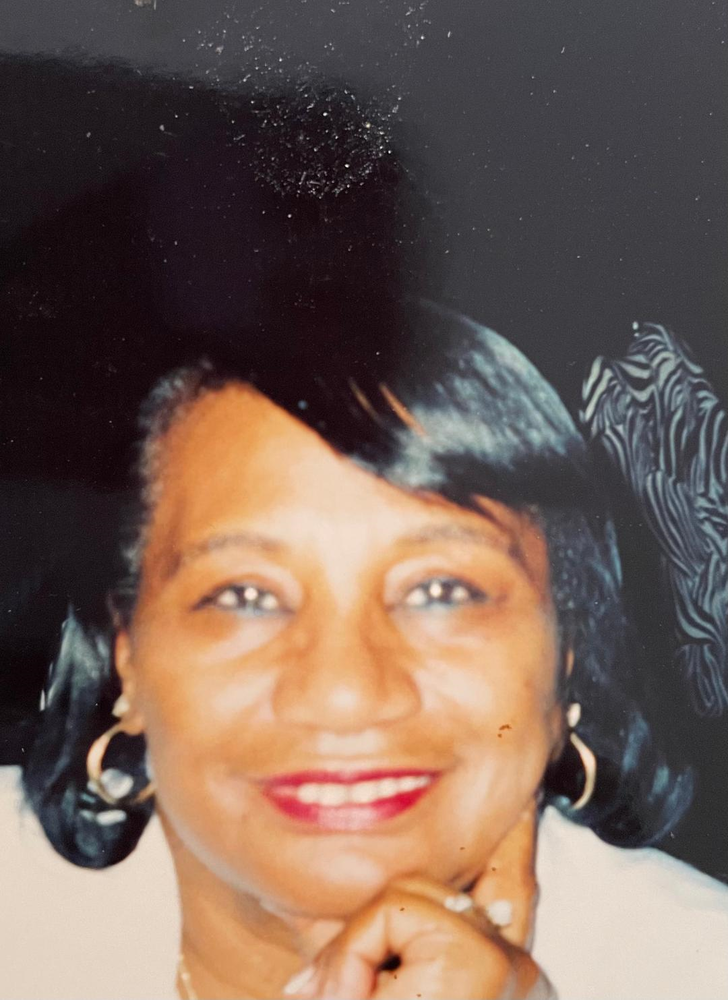 Obituary of Anne J. Wells
Please share a memory of Anne to include in a keepsake book for family and friends.
A native of Evergreen, Alabama, Anne Janell Wells was born on November 12,1935 to the Late Henry L. and Hattie B. Carter in Conecuh County. She was one of eight children where she was known to her siblings as "Jet". Anne received her formative education in the Conecuh County School System. Upon graduating from High School, Anne attended Alabama State University in Montgomery, Alabama. She majored in Commercial Arts with a minor in English. Anne was an avid reader and loved doing the crosswords puzzles in the newspaper.
Aspiring for greater opportunities in life, Anne relocated from Alabama to New York in 1955, but never lost her southern roots. There was not a summer where she didn't plant her vegetable garden. She had, collard greens, tomatoes, peppers and much more….and you had better not pick the collard greens out of the garden until the first frost because you would be in some kind of trouble. She did not play with those greens.
In 1956, Anne together with her husband Wesley was blessed with their daughter, the Late Angela Yvette Wells, where she gained her greatest title as Mother. As a mother and grandmother Anne imparted many life lessons and core values to her family continuously and was their Rock. Anne, affectionately called "Nana" by not only her grandchildren but to many who she had the privilege to raise. Anne was a pillar of strength. She was devoted to her family. Her Home was the official New Year's Day gathering place in addition to other holidays. There wasn't a family gathering where she wasn't trying to cook everything and was always determined to bring Collard Greens, Peach Cobbler, Sweet Potato Pies and the Family's Famous Punch! Anne never closed her door to anyone, and over the years was fortunate to provide a place for many to live and get on their feet. To the family, 1276 was always the place to stop by when visiting New York. Anne's home was filled with love, laughter, and joy. Most of all we will always remember the many legendary Parties in her basement.
Anne was a phenomenal woman, with strong faith. Her faithfulness and devoted time with God exposed her to empowering truths about His Word which fortified her from day to day. Her life was a shining example of God's Grace and Favor. Only the Lord and knowledge of him could have given her a cheerful heart, strength, power, and the determination to glorify God in all she did. Which continued after her health began to fail. There is no doubt, Anne knew God for herself and was a praying woman. Anne confessed the Lord Jesus Christ and was baptized at an early age. She has been a member of the Shiloh Baptist Church of Rockville Centre, New York for over six decades. She served under two Pastors, the late, Rev. Morgan M. Days and Reverend Herman Washington. She served as part of the Morgan Days Choir, Sassy Seniors Praise Dance Ministry and Sassy Seniors Ministry where she was inspired and encouraged.
She joined the U.S. Postal Service in Rockville Centre, New York in 1963 where she served for 39 years and retired in October 2002. During her tenure at the Postal Service, Anne served for 18 years as president of her local union, the American Postal Workers Union. This role allowed her to travel widely throughout the United States including Hawaii, Puerto Rico, Alaska and the Virgin Islands. She also served as Treasurer and Human Relations Director of the New York State Postal Union and Advocate for Arbitration on the National level.
Anne believed in the power of her voice, and dedicated countless hours servicing and advocating for her Community. Anne was a fighter, she would protest, picket, petition, and by any means necessary join forces with likeminded organizations that aligned with the values she stood for. Anne held many titles across many different organizations: she was the President of the New York Metropolitan Chapter-National Alumni Association ,Inc. of Alabama State University, Chairperson of the Economic Opportunity Commission of Nassau County; member of the Economic Opportunity Scholarship Fund; Matron of the Far Rockaway Chapter #36 Order of the Eastern Stars; Vice President of the Lakeview NAACP; member of the National Council of Negro Women; and a member of the Lakeview Community Council. She also volunteered for Nassau County Patrol as well as an active Poll worker for every election. Anne is the recipient of numerous accolades, honors and citations from various organizations for her untiring labor and community heroism.
The Lord saw that Anne was tired and called her from labor to reward on June 30, 2021 peacefully in her home surrounded by family. Her life will be an inspiration and her legacy will live for generations to come. She will be sorely missed. She leaves us all as better individuals for having had the honor of being a part of her life.
She is etched in our hearts and we will cherish her memory forever: two loving Grandchildren, Sean L. Crews (Lauren Crews) and Sheila "Missy" Wilson-Wells. Great- Grandmother of two Kyla Crews and Layla Crews. Tejon Wright (Atlanta, GA) and Dijon Wight (Freeport, NY) who became a part of her life raising them as her own. Two Sisters Helen Armstrong (Atmore, AL) and Myrtle Wallace (Pensacola, FL); one stepson Wesley Wells Jr. (Queens, NY); One Godson Stanley Ridley (Rockville Centre, NY); A host of Nieces, Nephews, Great Nieces, Great Nephews, Cousins, Friends and Lifetime friends Elizabeth Powell & Joseph Warton.
What a Legacy, What a Life! Let us embrace Anne's philosophy to HELP THOSE WHO ARE LESS FORTUNATE, AND NEVER SAY "I CAN NOT DO IT!"
Lovingly Submitted, By the Family
To send flowers to the family or plant a tree in memory of Anne Wells, please visit Tribute Store
Share Your Memory of
Anne

Gina M. Mitchell | NYS Licensed Funeral Director | (516) 991-8613