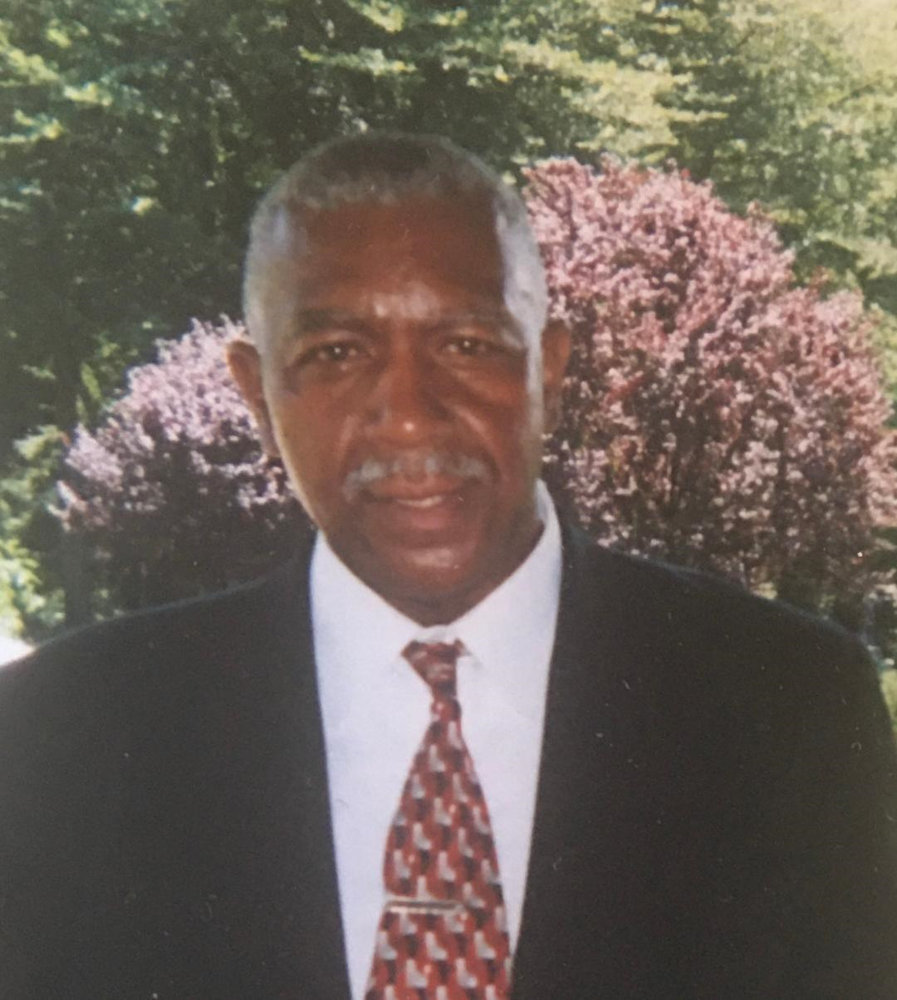 Obituary of Joe F. Brown
Joe ­Frazier Brown, of Roosevelt, New York, passed away peacefully in Manhasset, New York, on Friday, January 22, 2021, at the age of 81.
Born on February 11, 1939, in Rock Hill, South Carolina, Joe was the son of John and Clara Brown and the youngest of seven siblings. He was raised in Rock Hill, South Carolina, where he met his future wife, Fannie Mae (McLlwain) Brown, whom he married on July 27, 1966. His career was with Hughes-Treitler in Garden City, New York, where he retired in 2002 after 36 years of service. For many of those years he would lovingly prepare breakfast for his children before going to work. After retirement, he did not remain idle and stayed active running his own small lawn care business.
In his free time, Joe found great enjoyment in working on cars, and would refurbish and gift a car to his children for special occasions. Joe loved planting and cultivating his backyard vegetable garden with string beans, tomatoes and his favorite collard greens. He could and would fix almostg anything for family and friends. Joe liked to watch TV, especially baseball, wrestling, Westerns, and CNN. He was well known for his great love of food and hearty appetite, never missing an opportunity to make his rounds to enjoy meals in the homes of his sisters, nieces, and nephews, and sometimes all in one day.
Born of modest means, the son of sharecroppers in the South, he demonstrated resilience and strength in overcoming many life challenges. He took pride in being a good provider and taught his children the values of hard work, sacrifice, and perseverance. He leaves behind an incredible legacy.
Joe leaves to cherish his devoted wife of 54 years, Fannie M. Brown of Roosevelt, NY, and their children, Wendy M. McLlwain of Bowie, MD, Timothy B. Brown of Roosevelt, NY, Tracey N. Brown of Roosevelt, NY, Sharon L. Brown of Waldorf, MD and Monica L. Brown of Bowie, MD. He is survived by four grandchildren, Shedrick Crawford, Rahsan Smith, Tianna Brown-Lee, and Tykeema Brown; and one great-granddaughter, Demi Smith. He is also survived by many beloved nieces, nephews, and family friends. He was preceded in death by his parents, John and Clara Brown, his daughter Pamela, and six siblings, Mary, John, Hattie, Maggie, Pearl, and Bessie. Joe Frazier will be greatly missed and never forgotten by everyone who had the pleasure to have been a part of his life.
To send flowers to the family or plant a tree in memory of Joe Brown, please visit Tribute Store
Viewing
10:00 am - 11:00 am
Tuesday, February 2, 2021
Mitchell Funeral Service, Inc.
155 Sunrise Highway
Amityville, New York, United States
Homegoing Service
11:00 am - 12:30 pm
Tuesday, February 2, 2021
Mitchell Funeral Service, Inc.
155 Sunrise Highway
Amityville, New York, United States
Final Resting Place
1:00 pm - 1:30 pm
Tuesday, February 2, 2021
Greenfield Cemetery
650 Nassau Road
Uniondale, New York, United States

Gina M. Mitchell | NYS Licensed Funeral Director | (516) 991-8613