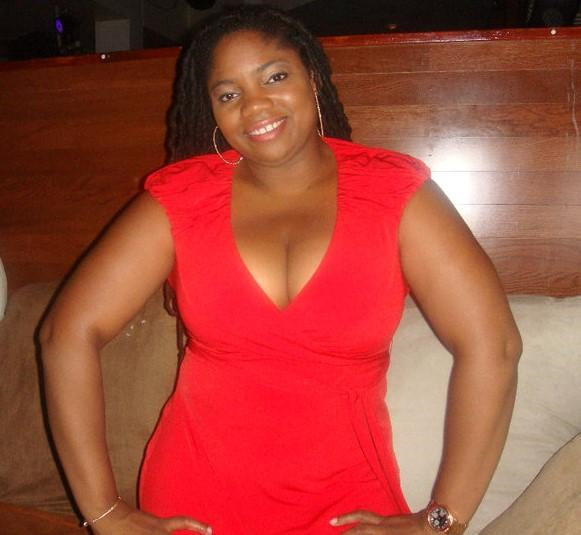 Charmain Case Bowen
We gather here today to celebrate and bid farewell to an incredible woman. Charmain Natasha Case Bowen, affectionately known as CC, born January 4, 1975 to Albert and the late Monica Case, passed away on November 29, 2020 at the tender age of 45. We acknowledge that while God knows His plan, we do not. CC had a larger than life personality. She was a woman of elegance, grace, courage and charm. Her light illuminated brightly and the unique qualities of her character, including her immeasurable kindness and generosity, enriched the fabric of all of our lives. We honor her legacy by remembering the imprint and impact she made.
As a child CC began her education at Wake Eden Christian Academy where the foundation of faith and education, instilled by her parents, was further cemented. There, she blossomed into a vibrant inquisitive learner. Charmain continued her elementary education at Nativity of Our Blessed Lady. There she made friends and built lifelong friendships. She became an active member of St. Luke's Episcopal Church where she belonged to several ministries serving in the Girls Friendly Society and the Youth Ministry. She went on to attend Cardinal Spellman High School where she thrived academically and socially. Being a part of the school's marching band was something she greatly enjoyed. During that time she entered and won the prestigious Jr. Miss Rosebud Cotillion. Upon graduation she attended SUNY Oswego and continued her education at The College of New Rochelle, where she graduated with a Bachelor of Arts. She remained steadfast in her faith and translated her skills and love for her community by giving back as a Sunday school teacher. However, her passion for learning did not end with those students. As CC continued on her own quest for knowledge, various experiences sparked her interest in interior design. This fueled much of her professional success.
CC paid attention to and remembered the details – every last one of them. She was a creative visionary who, despite conceptualizing big ideas, also gravitated to little things that added the finishing touch to make every experience magical. This skill combined with her infectious smile and masterful way of building relationships, differentiated her amongst others in every professional setting. She began her career in retail at an educational children's store, was a talented florist, high school teacher, and then went on to find her niche in interior decorating. CC worked with luxury retailers like Restoration Hardware and ultimately arrived at her professional home with KA Design Group. She played an integral part of the design group for the past 16 years. CC was reliable, informative and masterful in her multifaceted role. The mark she left on clients, vendors and teammates alike was undeniable. Andrew, Kenny and the colleagues she loved most became an extension of her family; and that meant a lot because family was everything to her.
On May 26, 2007, Charmain married the man of her dreams - tall, athletic, handsome and a pescatarian to boot. From that day on she was proud to be Mrs. Stephen Bowen. The two met on a summer's eve in Westchester where they danced all evening and continued that dance throughout their 13 years of marriage. Amid all the years and life experiences shared, CC insisted and would always say, "the single most wonderful joy in my life is spending time with Stephen and the kids". Her children in love played an integral role in her life. Just when she thought her adoration couldn't grow more deeply, she became a grandmother, affectionately known as Nana. Her grandchildren enriched her life more than words can say and she was eagerly awaiting the arrival of her next, Levi. Charmain adored her father Albert and late Mother Monica. She spoke highly of the ways in which her father inspired her love of cooking and her sociable nature, while her mother's wit and fashion sense explained a lot about her own pleasures. Their unshakable faith became a model for how she remained grounded on the solid rock of Christ. CC took tremendous pride in the loving bond of sisterhood she shared with her younger and only sibling, Heather. She endearingly referred to her as, "Sissy" and was consistently her biggest cheerleader. The laughs they exchanged and traditions they created together were closest to her heart. Her love reached well beyond her immediate family to that of her endless number of extended family members.
Charmain did not lead an average life, she surrounded herself with great people like her longtime friends and travel buddies; they were inseparable. That fondness and familiarity mirrored itself in many ways across the sea of friendships she grew and nurtured throughout her lifetime. People were drawn to her. She was fun-natured and had a zest for life. Charmain had many avocations, including collecting and creating her favorite recipes, or concocting custom delicacies. She is most famous for her rum punch, ginger beer, sorel and intricate air fried creations. One of her greatest gifts was the gift of hospitality. She reveled in sports and her love of food even found its way there. CC was an expert level tailgater and game day hostess. She enjoyed basketball, boxing, tennis, and football was by far her favorite. She was an avid sports fan and always in the know. Her enthusiasm encompassed a variety of areas such as movies, television, game shows, board games, art and decor. She also satisfied her inquisitive spirit with extensive international travel.
With all of her passion and personal experiences it should come as no surprise that Charmain was the nucleus; the connector and command center for everything. Anyone who knew her could likely say that when they needed information CC was the "go to" Queen. CC was blessed with many experiences and true to her nature, she relished in the opportunity to share everything she had or knew. The chance to add value made her spirit whole. Her love and kindness was infused in everything she did and few will forget the advice or the life lessons she bestowed upon others. Her wisdom will live on forever.
CC's life has ended too soon, but if those of us touched by her life measure the quality of her existence, we know that it far exceeds the quantity of time in which so few have the opportunity to live. We will forever adore and memorialize Charmain. Each of us must stand taller and stronger knowing she is watching over us. Charmain's memory lives on through her loving husband Stephen Sr., sister Heather, father Albert and his wife Christel, son Stephen Jr., daughters Nichole and Nyesha, their spouses Tiffany, JiQoy, Bernadin, her grandchildren, along with a host of cousins, aunts, uncles, nieces, nephews and loyal friends.
May her soul rest in peace.
You may send flowers to the family, plant a tree in Charmain's memory, or watch the livestream that follows the viewing. There are other ways to show your love.Charmain was passionate about helping others. Therefore, allow her legacy to live on by making a donation in honor of Charmain Case Bowen to either of the following non-profit organizations. Click on the donation links to donate now.
To plant a beautiful memorial tree in memory of Charmain Case Bowen, please visit our Tree Store
Virtual Tribute & Viewing
12:00 pm - 1:30 pm
Sunday, December 13, 2020
Mitchell Funeral Service, Inc.
155 Sunrise Highway
Amityville, New York, United States
Private Homegoing Celebration- Invitation Only
1:30 pm - 2:30 pm
Sunday, December 13, 2020
Mitchell Funeral Service, Inc.
155 Sunrise Highway
Amityville, New York, United States
Share Your Memory of
Charmain Case

Gina M. Mitchell | NYS Licensed Funeral Director | (516) 991-8613