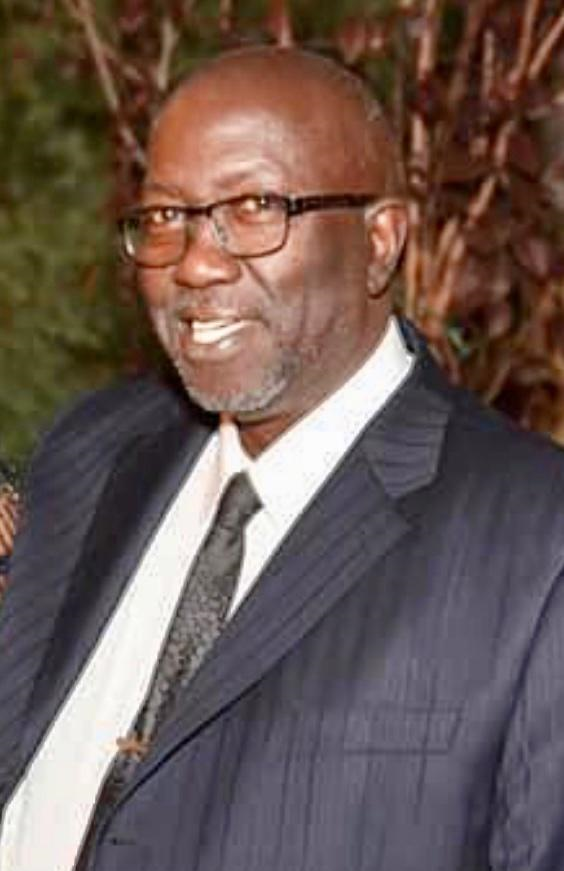 Obituary of Walter James Cowans
Walter James Cowans, Sr., affectionately known as "Honey" or "Too Sweet" was born on July 7, 1955 in Fostoria, Alabama to the late Allen and Carrie Cowans. He was the seventh of thirteen children born to this union. Walter confessed Christ at an early age and was baptized at the Pine Flat Baptist Church in Fostoria, Alabama. Walter was educated in the Lowndes County school district and graduated in 1973 from Lowndes County Training School, currently known as Central High School in Hayneville, Alabama.
In 1974, Walter relocated to New York. Walter begin working as a machinist at The Tiffen Company in Hauppauge, New York in 1982. Walter was known for his work ethics of being a diligent and dedicated employee for over 38 years. Walter was highly respected and well-liked. He touched the hearts of many of his co-workers with his gentle spirit and mild-mannered demeanor. Walter was described an all-around "nice guy."
Walter was family man who enjoyed life. His favorite pastimes were hunting with his brothers and going to the casino with his siblings and other family members. Walter loved spending quality time with his children and grandchildren, who meant the world to him. Whenever they called or needed him, Walter was there. He prided himself in doing what he could, when he could.
Family gatherings were the best of times where Walter loved to eat (shrimp was his favorite) and play cards. Walter was quit-witted. His mathematical skills were impressive. He could add numbers in his head quicker than most could on paper.
Walter always had a smile on his face. In fact, his smile would light up any room that he entered. Whenever he laughed, which was often, you had no choice but to laugh along with him as his laugh was contagious.
Walter was diagnosed with an unexpected health challenge on Friday, November 25, 2020. Shortly thereafter on Wednesday, December 2, 2020, Walter entered his eternal resting place peacefully at home. He was preceded in death by his brother Willie Cowans and sister Mary Cowans.
Walter leaves to cherish his memory: Seven loving children: James (Tiana) Lawrence of Douglasville, GA, Richard James Marshall of Greenville, AL, Eric Smith of Wyandanch, NY, Walter James Cowans, Jr. of Wyandanch, NY, Emmanuel Cowans of Wyandanch, NY, Jonathan Smith of Coram, NY and Ebony Mackey of Riverdale, GA; Fifteen grandchildren: Anthony Lawrence, Jaylen Lawrence, Jamaury Lawrence, Jairon Lawrence, Cristal Marshall, Shamar Marshall, Jayceon Marshall, Yaquasia Cowans, Yanasia Cowans, Imani Cowans, Zaniah Cowans, Jesiah Cowans, Lamir Bettis, Uriah Mackey and Adrianna Butts; One great-granddaughter Milan Camryn Cowans; Four brothers: John Cowans of Selma, AL, Herman Cowans of Selma, AL, Hugh Cowans of Birmingham, AL and Terryl Cowans of Roosevelt, NY;Six sisters: Alice Robinson of Wyandanch, NY, Barbara Jennings of Raleigh, NC, Frances Robinson of Cairo, GA, Doris Cowans of Clarkston, GA, Annie Cowans of Freeport, NY, Truddie (William) McQueen of Lawrence, NY; a lifelong companion Lois Smith of Wyandanch,NY; his friends and colleagues at The Tiffen Company in Hauppauge, NY and a host of nieces, nephews, cousins, close friends and loved ones.
Lovingly submitted by The Family
To send flowers to the family or plant a tree in memory of Walter Cowans, please visit Tribute Store
Graveside Service
11:00 am - 11:30 am
Monday, December 7, 2020
Pinelawn Memorial Park
Wellwood Avenue
Farmingdale, New York, United States
Share Your Memory of
Walter

Gina M. Mitchell | NYS Licensed Funeral Director | (516) 991-8613