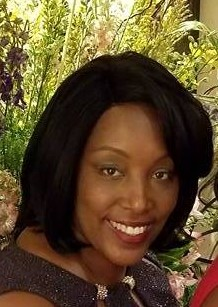 In Memory of
Samantha Terrell-Gerald
1968 - 2018
Viewing
9:00 am - 10:00 am
Saturday, October 20, 2018
Jackson Memorial AME Zion Church
60 Peninsula Blvd
Hempstead, New York, United States
Homegoing Celebration
10:00 am - 12:00 pm
Saturday, October 20, 2018
Jackson Memorial AME Zion Church
60 Peninsula Blvd
Hempstead, New York, United States
Final Resting Place
1:00 pm - 1:30 pm
Saturday, October 20, 2018
Greenfield Cemetery
650 Nassau Road
Uniondale, New York, United States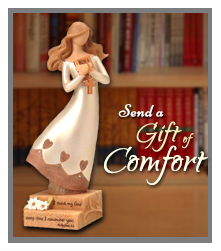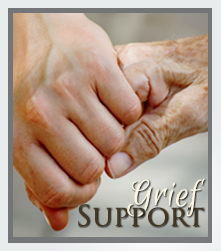 Obituary of Samantha Terrell-Gerald
Samantha Terrell-Gerald was born on March 28, 1968 at St. Luke's Hospital in Manhattan, New York to proud parents, Essie Mae Terrell (deceased) and Lewis Icard (deceased). During her early years, she and her family moved to Tuscaloosa, Alabama where she attended the Tuscaloosa Public Schools, receiving a high school diploma. At the age of 18, she relocated to Hempstead, New York, where she later pursued an Associate Degree in Business Administration from Briarcliff College.
Samantha met the love of her life, Pastor Silaycio Tru Michael Gerald, 27 years ago in Lakeview, New York. After one year of courtship, they united in holy matrimony. They have raised two beautiful and successful daughters, Shavon and Mica whose lives are living examples of firm, yet loving and uncompromising parenting.
Samantha was an avid reader. Her passion for reading inspired her to form the "Women of Unity" book club in 2006. Her mission was to establish a social forum for Christian women to engage in meaningful fellowship in a comfortable and inviting environment. These monthly meetings fostered genuine, unbiased discussion on various social and spiritual topics.
Samantha was employed at State Farm Insurance Company with Richard T. Lau and Associates for 20+ years, where she held the title of Legal Secretary. She was a dedicated employee who personified a strong work ethic. She was a skillful and meticulous secretary who mastered her craft which led to her promotion as a Coordinator for her team.
Samantha was a "Woman of Substance" who loved her family, church family and shopping. If you gave her $50, she would purchase you an entire wardrobe of quality clothes and shoes with accessories. She possessed the gift of "giving". She believed in giving gifts and/or money randomly and anonymously. If she discerned there was a need, without hesitation or fanfare she would rise to the occasion to assist others. She was truly a unique gem that shined brightly in the lives of everyone she met. She was a caring person who was direct and executed a "no nonsense" approach to everything and everyone.
Samantha began her Christian journey at Holy Trinity Baptist Church where she was an active member participating in various auxiliaries and ministries. Many of those positions were in leadership capacities, such as President of the Sisterhood Ministry, Missionary Board and Deaconess Board.
In 2005 along with her husband, Pastor Silaycio T. Gerald, she was one of the founding members of the New Life Christian Ministries. The first official service was held in their home at 296 Rutland Road, Freeport, New York. In September 2007, Samantha responded to her call-in ministry to become a Minister to preach the Gospel of our Lord and Savior Jesus Christ. To help equip her for this calling she enrolled in the Associates Degree in Theology at Real and From the Heart Bible College in Freeport and graduated in May 2008. On January 11, 2009, she preached her initial sermon and received her Minister license to preach.
In 2016, under their leadership and guidance, the church was able to purchase a new building. After extensive renovation, the congregation moved into its new house of worship in Port Washington, NY.
As the First Lady of the church, Samantha actively supported her husband in all ministerial endeavors. She was also a resilient leader and positive role model for the women of the New Life Christian Ministries church family. In addition, she was a dynamic and engaging teacher who loved imparting the Word of God in an animated, simplified manner that people could easily grasp and digest. On March 26, 2017, she was ordained an Elder and installed as the Executive Pastor of New Life Christian Ministries.
One of Samantha's guiding principles is 1 John 3:17-18:" How does God's love abide in anyone who has the world's goods and sees a brother or sister in need and yet refuses help? Little children, let us love, not in word or speech, but in truth and action." (NRSV)
Her life is a living testament to the above as displayed by her passion and commitment to helping others.
Samantha leaves to cherish her memory a loving husband, Pastor Silaycio Gerald; two daughters, Shavon Terrell-Camper and Mica Christie; two sons-in-laws, Kyle Camper and Christopher Christie; three sisters, Cynthia Terrell, Jacqueline Murray, Mary Vanessa Terrell; two brothers, Bernard Johnson (deceased), Michael Terrell and his wife Patricia Darget-Terrell; nine grandchildren that know her as (Lovey), Ke'myia Camper, Kiahya Camper, Sammie Camper, Kyle Camper II, Artnel Christie, Zayden Christie, David Christie, Hannah Christie, Anissa Christie; mother-in-law, Yvonne Livingston; and a host of nieces, nephews, relatives, and friends.
Lovingly submitted
The Family
Share Your Memory of
Samantha

Gina M. Mitchell | NYS Licensed Funeral Director | (516) 991-8613