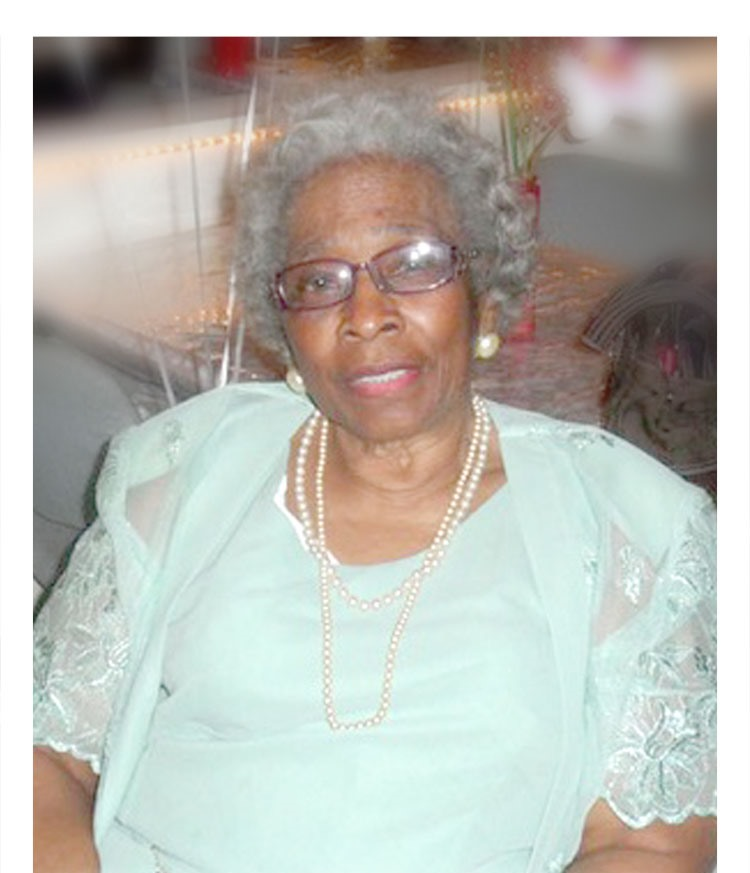 In Memory of
Rebecca Lee Winckler
1931 - 2017
Obituary of Rebecca Winckler
Rebecca Lee Winckler was the youngest of five children ( Sarah, Beatrice, Gracie and Patricia). Born on July 19, 1931, in Mecklenburg County, Virginia, to Wallace and Isabella Simmons Alexander. Later, Isabella met and married Robert Epps, who cared for, loved and nurtured every one of them as his own. All of whom preceded Rebecca in death.
Rebecca was educated in the Connecticut Public School System. In 1954, she married her sweetheart the late David Richard Winckler. From their union 5 children were born: Brenda, Richard (deceased), Robert (Rocky), Arthur (David), and Derrick. In 1963 the family moved to Tompkins Housing Projects where she became known as Mama Wink.
Rebecca loved to dress. She was known for her sassy style and great fashion sense. Rebecca began working at A & S department store as a dressing room clerk where she could put that skill and talent to great use. She was the go to person for tips on the latest outfits. After 25 years of faithful service, she retired. Shortly after retirement she began working part-time at Tompkins Community Center in various positions. Rebecca also substituted at Safe Haven Group Daycare and Little Darling Family Day Care where she was affectionately known as Nana.
Mama Wink was well known and respected in the community. Often times she was found sitting in that kitchen window on the third floor calling her children or one of the children in the neighborhood by name if they were acting up. Her home was a safe haven. She would feed, cloth and even house all who needed it. She gave great advice to everyone she came in contact with. The toughest guys would straighten up when mama wink was around. She loved them and the love was definitely mutual. They loved and respected her.
Rebecca was also affectionately known as Nana to a special group of young people. She loved her children with an everlasting love BUT her grands and great-grands were the twinkle in her eye. The parents couldn't touch her babies without hearing her saying "they didn't mean it" while rolling her eyes. They meant the world to her and she told them at every given opportunity. She loved calling and singing the whole "Happy Birthday Song" to all of her friends and family on their birthday. We will miss that.
Rebecca was called home on Thursday, September 7, 2017 at The Hospice Inn in Huntington, LI, surrounded by her loving family. She leaves to cherish her memories her only daughter Brenda Winckler of Brooklyn, NY, Robert Winckler, wife Karen, of Charlotte, SC, Arthur Winckler, wife Lisa, of Rosedale, NY, Derrick Winckler, wife Margie, of Cambria Heights, NY. (20) grandchildren, (19) great grandchildren, (3) Great-great grandchildren, (1) God-daughter Sharon Johnson, a special sister Pastor Janet McNair and (1) dear friend John Hampton. A host of n

Gina M. Mitchell | NYS Licensed Funeral Director | (516) 991-8613