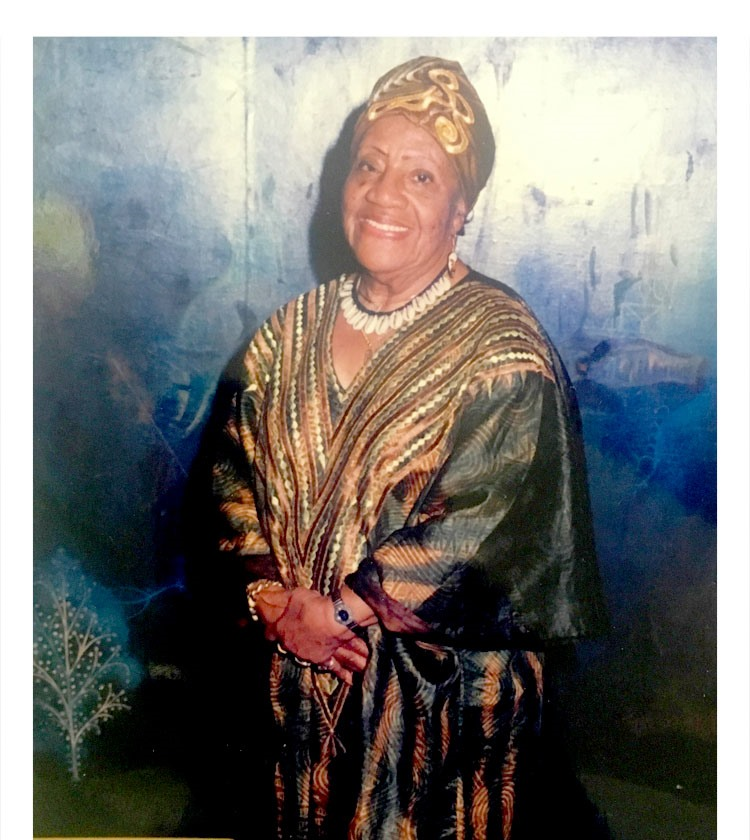 In Memory of
Helen W. Bonner
1915 - 2017
Obituary of Helen Bonner
Helen Selina Waterman Bonner, entered this world on May 21, 1915, she was the ninth child of ten children born to Orlando and Helen Waterman in Harlem, New York. She was a child born to do the will of God. Helen entered eternal rest on Tuesday, September 5, 2017 in Westbury, New York.
Helen's early education was in the Parochial schools of Harlem and she greatly enjoyed her high school years at Julia Richmond High School in New York City. She was a firm believer that one was never too old to learn.
At an early age Helen showed a talent to become an actress or dancer and she received special training in drama. She was always performing in plays and was complimented on her speaking voice. She could pick up any dance step that she saw. Helen's mother was a very religious person, and therefore Helen's dancing was not approved by her mother.
On December 31, 1941, Helen was united in Holy Matrimony to George Bonner. To that union,two children, a son Gary, who was "Stillborn" and Sharon, who has been a faithful daughter, who has epitomized everything a loving, caring, thoughtful daughter could be.
Helen and George resided in Queens, New York where they enjoyed a wonderful life together. They subsequently relocated to Westbury, New York, in the New Cassel community, in 1957 where they continued their beautiful life together and became integral members of the community, as they followed the activities of their cherished daughter.
Helen and George joined St. Mark A. M. E. Church in Queens after her marriage and continued their membership there after moving to Westbury. However, due to her husband's failing health, they were no longer able to travel to Queens to weekly worship service and she and her husband joined Bethel A. M. E. Church in Westbury in 1970.
Helen was an activist in the community, a member of the Senior Citizens of Westbury where she enjoyed many activities, exercise, music appreciation,
Introduction to Spanish, the Red Hat Society and traveling on a 10 day trip to Ireland and tap dancing, until the age of 85.
She was a member of the NAACP and a member of the Pastor's Aid Board of Bethel AME Church — Westbury. Helen was a devoted missionary from the heart. She served as Chair of the Sick and Cheer Committee of the Long Island Area Women's Missionary Society, New York Conference of the African Methodist Episcopal Church. She was a dedicated member of the Anna Payne Thompson Women's Missionary Society of Bethel AME Church, Westbury, where she served for several years as Secretary and also Chair of the Sick and Cheer Committee. She enjoyed her church and work with the missionary society; she enjoyed traveling with her missionary sisters to various meetings and conferences, including those that were held in Bermuda. She was devoted to her church and loved her Bethel Church Family where she remained a member in good and regular standing.
Helen loved to shop in Lord and Taylor and numerous private label boutiques.
Helen was a warm, outgoing, devout Christian woman who devoted her life in service to others and shared her love and affection with whomever she came in contact with.
Helen will be missed by all, but especially by her loving daughter, Sharon, who was always by her side, a devoted niece, Catherine Williams, nephews Rudolph and Leroy DeBethem ,grand and great grand nieces and nephews; and many dear friends who will miss her terribly.
Penned by Helen Bonner while attending the Westbury Senior Program

Gina M. Mitchell | NYS Licensed Funeral Director | (516) 991-8613