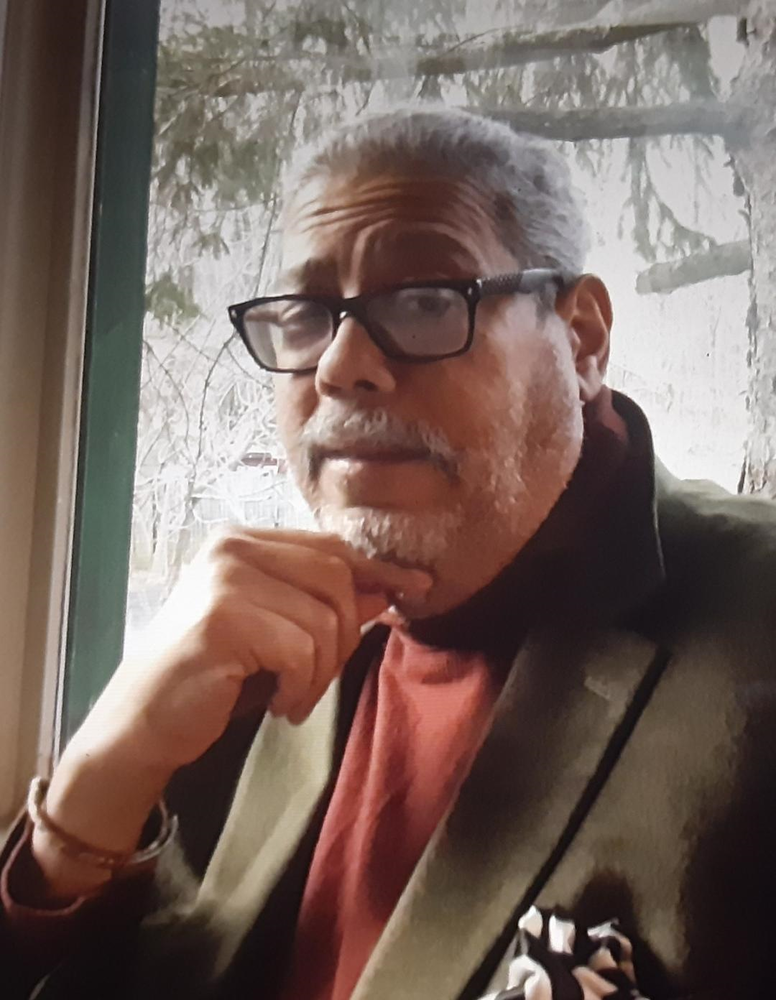 Obituary of Kevin A. Smith
Kevin Allen Smith, long-time resident of Yonkers, NY, passed away on November 11, 2020 at the age of 68. Kevin was born in and raised in Yonkers, NY. He attended Yonkers Public School #6 for elementary, Groton Junior High School. He graduated from Yonkers High School where he was a member of the swim team, with both Standard and Regents diplomas. He then went on to earn a B.A. degree in History from Talladega College in Talladega, Alabama. Kevin was a man of many talents, having worked as NYC Patrol Officer, before embarking on a successful career in the insurance industry. He served in the Court Unit, where we focused on medical malpractice, no fault and liability cases with various New York companies.
His Life and Love
Kevin's loving nature, winning personality, and uncanny ability to negotiate anything, led him to a beautiful and interesting life, whether at work, with his health or at play. He was accompanied in his life journey for more than three decades by his current wife, Theresa; with three weddings for three decades. Dissatisfied with a standard wedding alone, they embarked upon an epic trip to South Africa, where they were married in the African Bush by a Dutch Reformed minister, they then married again in a traditional Zulu ritual and both became honorary members of the ancient Zulu tribe. All of this, before heading back for a simple wedding in the United States.
In the1980's he met and married Loretta, and from this union he gained the title of Dad with his only daughter Lauren who later gifted him with the title of Grandpa "Big Papa K" with the birth of his only grandchild, Evan.
History in the Making
Kevin's Baccalaureate degree was just the beginning of his "life as an historian." He was a walking encyclopedia, who knew something about nearly everything related to American military and pop culture history. Over his lifetime, this led him to become a collector of various items, from Star Wars action figures to Nutcrackers, beer mugs and steins, military paintings and watercolors, military miniatures, periodicals on the history of the world, and more. He traveled far and wide to air shows and to military and toy soldier shows throughout the United States and Canada. Kevin served as a Mason in Publicity 1000, member of U.S. Coast Guard Auxiliary, and Member of the Executive Board of Open Arms Children International. Kevin was a great patron of the arts, attending classical and operatic performances, Jazz concerts every season, and many art exhibitions throughout the East Coast.
Beautiful – Inside and Out
Bedecked in his signature Hawaiian shirts, ascots and fedoras, Kevin always made a fashion statement. He also made a statement with his interests, community leadership and the loving, supportive and respectful way he treated his family, friends, and everyone he met, which will make him all the more missed by so many, from bank tellers and barbers to his cousins, nieces, nephews and friends.
Shaken, Not Stirred
Kevin was resilient, with the routine of swimming at his gym weekly while he battled health issues in the later years of his life, he always maintained his faith and his hope. He was baptized as an adult, in June 2012 at the First Baptist Church of Tarrytown, NY where he regularly attended service and was a beloved member of the congregation. In true Kevin style, on the day of his baptism, he took an accidental dive right into the baptismal pool. The congregation gasped in shock. But, in true Kevin style, with the support of his brother and the pastor, he got right back up, made a quick joke of "Shaken, but not stirred." And, just like He did for so many years, Jesus, whom Kevin loved and knew well, helped him right back up to keep moving forward until He called him home to glory where we all look forward to seeing him again one day.
Kevin is survived by his devoted and dedicated wife, Theresa (née Bowman), loving daughter Lauren (Jason)Cummings, grandson Evan Cummings; brother Aldo (Linda) Smith; niece Caitlin Smith; nephew Damian Smith; and a host of cousins, nieces, nephews, sisters-in-law, brothers-in-law, and friends.
He is predeceased by his mother, Maggie Smith and his father, Aldo Smith.
To send flowers to the family or plant a tree in memory of Kevin Smith, please visit Tribute Store
Viewing
9:30 am - 11:15 am
Saturday, November 28, 2020
First Baptist Church of Tarrytown
56 South Broadway
Tarrytown, New York, United States
Homegoing Celebration
11:30 am - 12:30 pm
Saturday, November 28, 2020
First Baptist Church of Tarrytown
56 South Broadway
Tarrytown, New York, United States
Final Resting Place
1:00 pm
Saturday, November 28, 2020
Ferncliff Cemetery
280 Secor Road
White Plains, New York, United States
Share Your Memory of
Kevin

Gina M. Mitchell | NYS Licensed Funeral Director | (516) 991-8613