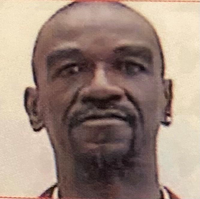 Calvin Harrison, Jr.
Calvin Harrison Jr. entered this world on November 19, 1943, in Harlem NY as the third child and only son to the late Calvin Harrison and Beatrice Jones and raised by his grandmother Laura Davis. As a teenager he attended Wadleigh High School. As a young adult he worked in the Jewish synagogue as a cook. Calvin also had a passion for painting, known as one of the best painters/handymen around.
To know and speak with Calvin aka Junior, you could not deny the knowledge and wisdom he acquired throughout the years. He loved to help people and could relate to them on all levels. He was a man of few words, very laid-back manner but a heart of pure gold. He lived a full life and was an inspiration to many.
On Friday March 12, 2021 Calvin was called home. He leaves behind to cherish and honor his memory as well as morning his passing: his life partner Melissa Simon, siblings; Geraldine Evans and Shirley Woods of Savannah GA, Addie & Daniel Hampton of Babylon LI, Yvonne & Gregory Curtin of Queens NY, Mildred & Michael Mitchell of Hempstead LI, Derek Harrison of CT and Reggie Harrison who preceded him in death. 6 children; Monica Staples, Calvin Harrison III, Christopher Harrison, preceded in death Courtney Harrison, Shawn Harrison, Steven Harrison, Stepdaughter Monet Carvalho, along with 9 Grand Children, 3 Great-grandchildren, and a host of nieces and nephews along with great nieces and great nephews.
"Many people will walk in and out of your life, but only true friends will leave footprints on your heart." – Eleanor Roosevelt