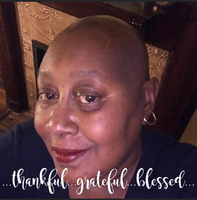 Narlene J. Holloway
Narlene J Holloway, was born June 29 1953 in Mineola, NY to John and Edith Holloway. She grew up in North Carolina and Hempstead, New York and attended Hempstead public schools.She was a very caring person and a very loving mother and grand mother. She worked as an Addiction Counselor Assistant. Narlene enjoyed going out and dancing with her friends to house music. That was her favorite thing to do.
She passed into eternity on January 5, 2021 at New York Presbyterian Methodist in Brooklyn, NY. All that knew her will surely miss her.
She was proceeded in death by her father, John A Holloway. Her mother, Edith Holloway. Her sisters Dollicia Woolnough and Dalma Torres. Narlene is survived by sons Souni Felipa and Kevin Holloway. Grand kids Nasir Babineaux, Taije Babineaux, King Felipa, Payton Holloway, Jayda Wood, Reginald Excellent. Sisters Doreen Burgess and Renee Jordan. Brother Anthony Oliver. Brother in law Dennis Burgess. Nephews Dennis Burgess, Kenneth Williams, Darrin Burgess, Darryl Burgess, Gary Woolnough Jr. and Keith Burgess. Niece Dollicia Torres. That's just the immediate family. Do you thinks that's enough. There are two many great cousins and great nephews and nieces.